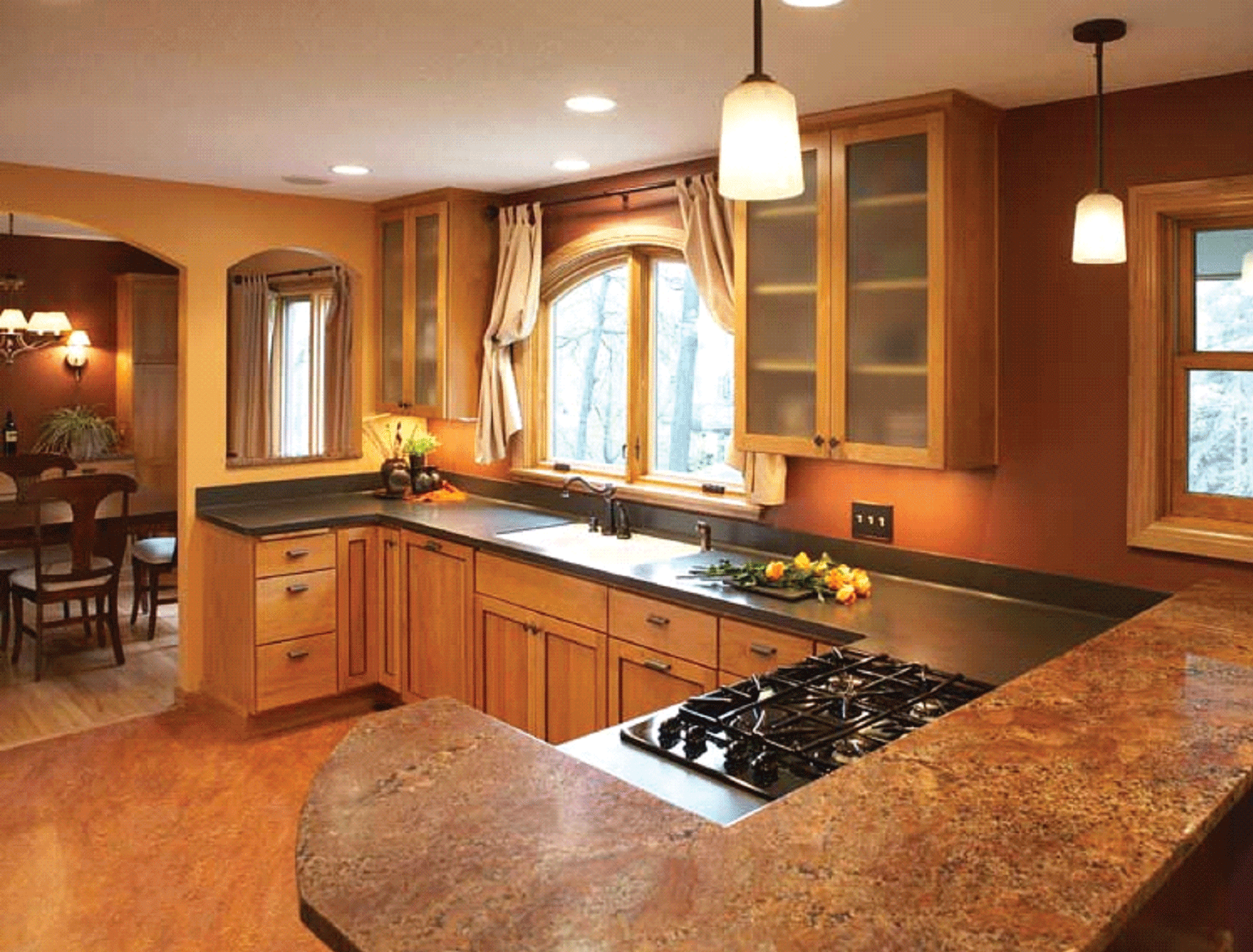 If you need simple items done such as drywall repair, siding, fixtures, etc we can do it. Do you need a home built? We can do it. Do you need a fence or a deck. We can do it. Let us help you increase the value of your most important asset. We do not subcontract out all aspects of our jobs. We are a hands on company that does most of work on our own. We try not to hire subcontractors unless we have too. Give us a call for a free estimate or a new home quote.
Every remodeling job is a new and exciting adventure. Each and every remodel job is completely different and comes with its own set of challenges. In order for us to give you an accurate estimate we would need to look at the project and get as much detail in order to quote an accurate or estimated price.
Step 1: See the job location and get measurments, product info, and specs
Step 2: Make an estimate
Step 3: Agree to a price
Step 4: Make Selections
Step 5: Obtain permits if needed (every city and township has dif requirements)
Step 6: Start the job
Step 7: Complete the proposed work
Step 8: Final Walkthrough and collect final funds
All general repairs can be a puzzle on itself. Sometimes it can be a chore in order to find a matching piece. Sometimes no matter how hard you try you just cannot find the proper tile to match the rest of the floor. We have many contacts and many suppliers that we use in order to find the product that you need. Before any work is completed we will discuss any hard to find items along with the proper charges.
Due to the nature of some repairs we are different than most contractors and do not have a minimum fee just a low hourly rate. Any fees will be discussed before hand.
Give us a call for a free estimate/quote. 865-214-7005 or fax us what you need done and we will let you know what it will cost fax: 865-299-5255.
We have installed many fences over the years as a certified installed for Lowes and the many referrals that have come from installing and building their dream deck or fence installation. There are limitless fence and deck options and we can help you with those options or you can bring us your wants and thoughts and we can then give you an accurate price.
Give us a call for a free estimate/quote. 865-214-7005 or fax us what you need done and we will let you know what it will cost fax: 865-299-5255.
We will build the custom home you want on your own property. We also will go out and find you a piece of property to put a home on. Building a home can be a very organized and stress free process when you have the right setup. We have built hundreds of custom homes over the years and know the process well. Give us a call and we will sit down and talk about your dream home. We will make the process simple and you will be happy.
We can quote you a standard price based on the options you know you want and add extras accordingly. Our starting fee for a standard custom build with standard builder options
Outside of Tellico Village we start at $160 per square foot, plus permits, plus extras, and Lot not included. You can use one of our prints, bring your own, or we can design one for you in house.
​
Within Tellico Village we start at $175 per square foot and that includes, permits, our standard Tellico Village options and one of our exclusive lots. You can use one of our prints, bring your own, or we can design one for you in house.
Here is a Standard Home Build process:
Step 1: Meet to discuss options / plan designs / costs
Step 2: Decide on a final fee/cost for job
Step 3: Make selections in colors/products/and some code locations
Step 3: Fill out all contracting paperwork
Step 4: Obtain/Final out financing as needed
Step 5: Obtain permits / Get Architectual approval (If needed)
Step 6: Start Work (You will have a rough completion schedule at this point)
Step 7: Walk through after framing to mark locations of extras, cabinets, door swings, etc.
Step 8: Walk through after drywall to make sure there are no final changes
Step 9: Do all the finish work
Step 10: Get all final inspections
Step 11: Do a final walkthrough
Step 12: Complete final client touch-ups from walkthrough
Step 13: Get Certificate of Occupancy from City/Township
Step 14: Go to closing with Title Company and Lender (If applicable)
Step 15: Bishop Construction receives final funds and client signs a job completion form.
Step 16: YOU NOW HAVE KEYS TO YOUR NEW HOME!
*Weather plays a huge role in start and completion times of a project. Also Bishop Construction has no control on a shortages of materials, strikes or manufactuer discontinuations of products. This also can add to completion time. We usually allow for up to 30 days of variation in completion time of a project due to these factors.
100% Financing Available Good or Bad Credit
Do you need a deck, a bathroom remodeled or a new kitchen. Call and request a quote.
You may THINK you do not have damage. Better be safe than sorry, let a professional look at it. CALL US.
Did you put a hole in your wall, a tile was broken or had some siding repair etc. We will be fair. Call for availability.